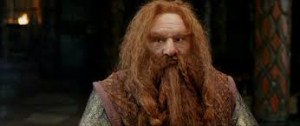 Name
Ed Gamble
Nickname(s)
Gimli, Destroyer of Rings, Weeble
Awards
Fluffer of the year 2015 (elect)
Height
Dwarfish
Weight
91kg he claims, we think there's a digit missing somewhere
Position
Everywhere and yet nowhere.
2014 Appearances
23
2014 Goals
8
2014 Majors
19
Brutality Rating
2.4
Alcohol Liability
9/10 – A big fan of showing off his pole dancing moves
Biog
Ed assures us he provides more assists than anyone else in the squad. He also assures us he is pretty much a very big deal. He has the acceleration and turning circle of an oil tanker but the top speed of speedboat. It's just a pity we don't play in 100m pool really.

The chief and only recorder of Narwhal stats despite his innumeracy.