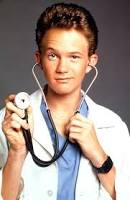 Name
Rob Loveless

Nickname(s)
Woody, Doogie Howser MD
Awards
The Tom Walklate award for biggest crash and burn on tour 2016, The Phil Richards award for services to carpentry 2016
Height
So so
Weight
Lean
Position
More right wing than the bastard love child of Donald Trump and Theresa May
2015 Appearances
20
2015 Goals scored
34
2015 Majors
13
Brutality Rating
0.38
Alcohol Liability
10/10 – The patent pending Loveless Five Step Process:Step 1: Rock up unfashionably late (1pm)

Step 2: Regale the crowds with tales of operations gone wrong and grusome diseases (1 – 4pm)

Step 3: Be far too eager to drink fines, especially Jedi Juice (TM) (4 – 7pm)

Step 4: Get really angry, mostly with 18 year olds called George (7 – 8pm)

Step 5: Fall asleep, face down on the grass whilst everyone else drinks around you (8pm)

Biog
A new addition for the 2016 Season, Dr Rob has been a very welcome addition to the Narwhals family if for nothing more than his anaesthetist related banter and his constantly high level of support (well one on at least four occasions….). Now infamous for his 7 hour approach to tour. Some days he looks like he'll be threatening the top of the goal scoring table. Other days he's threatening spectators, referees and low flying aircraft.Has been known to go on strike when not happy. It's not known whether he owns a donkey jacket however.