The 2nd of December so a jolly crew of 8 head up to Paddington for the traditional pre-game curry. It was a lively affair with too much chilli and not enough recovery time… Then we made our way to play Orca. Stats are below:
It was a classic Narwhals win – with swift countering off the top of the arc and some delightfully inaccurate passing. The final score was 13-4, with Mr. Shute grabbing 5 goals and Oggy getting 4.
Man of the Match went to John Holah for actually managing to turn up despite having been at a free bar earlier that evening. I think the addition of a sub really helped us out and we really appreciate the effort…. NAAAAAATTT. He also kicked off his defence of the Catas Trophy with a major…
Moment of the Match went to myself and Nick for a delightfully worked goal where a lofted cross pool pass was delicately flicked into the top corner by Nick's waiting hand. Honourable mentions must go to the referee who blew for the end of the game milliseconds before I managed to score (boooo) and also to Tadija who began a new trend of the MMP (or mid-match poo). Its almost like he'd had a curry or something…
Fluffer this week went to Mr. Finch. Not only was his passing from goal "dubious" but he was beaten 4 times from about 8m by the same bloke always shooting from a foul. We weren't sure what he was up to, but the vote was almost unanimous. Shout out to Nick who was (somewhat) harshly nominated twice here for a dreadful pass straight to the opposition…
A final addition to this years stats report is the beginning of the "Maddy Club", where all those who disappeared get to have a photo, naming and shaming them. Gentlemen, for the first photo of the year, I give you Ed "can't shoot, won't shoot" Gamble and Phil "was he even playing" Richards…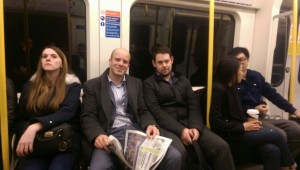 Until next time… Forza Narwhali!!